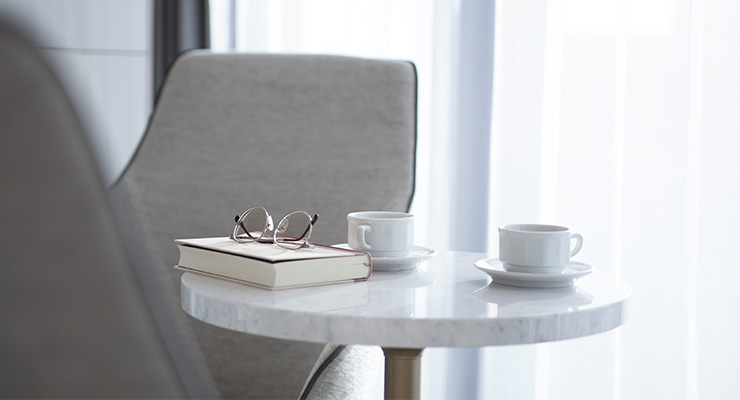 01.

The feeling of being at home
With a shoebox awaiting you at the entrance of your room, you will experience the unique Japanese custom of removing your shoes before entering a room. We provide you with a comforting way to unwind as both your body and soul relax like you are in your own home.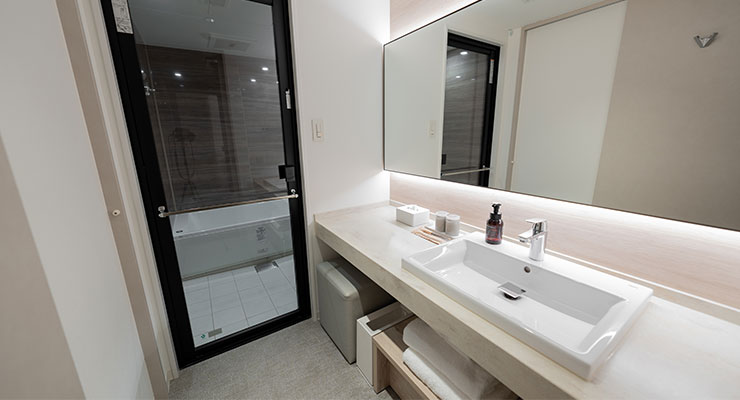 One of the aspects of a hotel's facilities and amenities that guests are particularly concerned about is the arrangement of the bathroom and toilet. HOTEL THE LEBEN designed the bathroom and toilet of our guest rooms to be separate, enabling guests staying in the same room to use them without concern for their privacy so they can have a more relaxing hotel accommodation experience.
At an average of 30m2 or greater, these are spacious rooms one size larger than normal. The rooms create a sense of expanse and breathing room for the guest, allowing them to rejuvenate their body and soul after a day of activity. In addition, while many hotel guest rooms are only one room, these rooms are "Leben-style Rooms" featuring a separate living room and bedroom.